moll Flexlight
2

in stock
moll Flexlight
2

in stock
Description
Flexlight: The new flexible LED desk light from moll
The perfect light for children's eyes
You can bend Flexlight's arm exactly as you need to so you can see well. This is made possible by the gooseneck design with the ball-and-socket joint on the base and its other joints.
Bright light or soft light?
Flexlight can be dimmed from 100% to 5% illuminance. The light doesn't flicker and saves a lot of electricity: -85% on a 60W light bulb.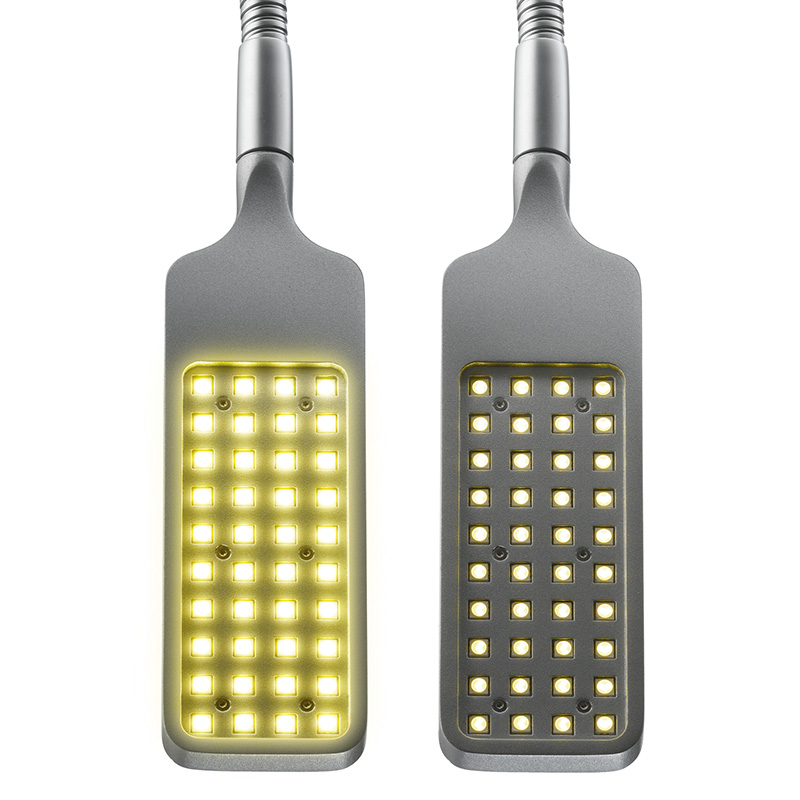 Choose the colour you like
The on and off button switches not only the light but also changes the color of the button by a simple touch.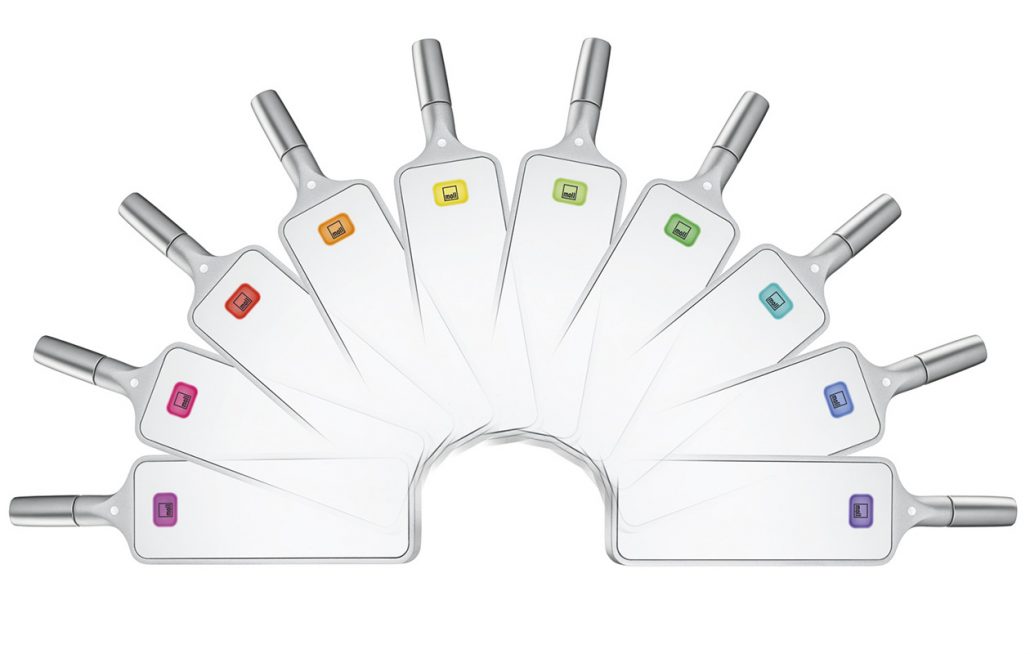 Cool additional functions:
USB-charging station for iPods, mobile phones, and other electronic devices. 2x USB A power outlets (not a data USB)

night light: The switch is back-lit in colour, even when it is switched off.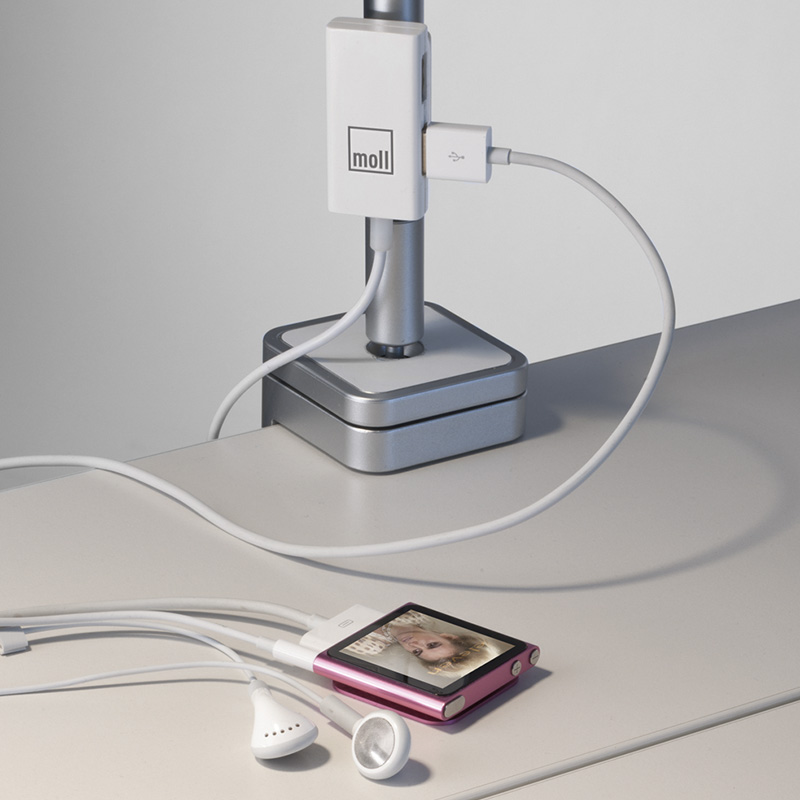 Technical data:
Illuminant: LED

Light colour: warm white
Luminous flux: 690 lm +/- 10%
Nominal luminous flux:

690 lm

Rated power: 10W
Power supply: 5V, DC (direct current)
Power supply unit: 220-240V, max. 2A/5V
Protection class: IP 20
light head: 15 x 5 x1.6 cm
Rated service life: 25,000 h
Nominal life time: 25,000 h
Color temperature: 3500 K
Warm-up time: Instant full light
Light control: built-in dimming function
Electric perfomance factor: 0.57
Lamp lumen maintenance > 0.8 for 6,000 h
Connector power: 220-240V, max. 2A/5V
Color reflection index RA = 80
Cycles of operation on/off: 100,000
Color consistency —> McAdams Ellipse
Spectral light distribution
Dimensions: 62 x 42 x 5,5 cm
(for panel thicknesses from 13 to 23 mm)
moll – quality made in Germany!